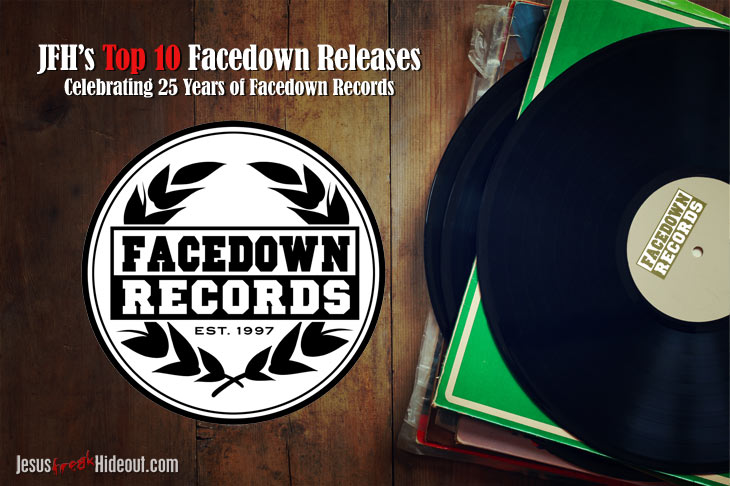 What does Facedown mean to me? They're my favorite record label, hands down. The only record label I can say with honesty that they've never put out a bad release. I remember waiting in line for festivals and shows growing up and dudes would walk the line handing out stickers and sampler CDs and that's how I first heard about them. I forget when I fully jumped on board as a super fan, but I think they just won me over with how consistent they were in releases. They always had something new dropping and it was always top tier. I still have the first Facedown Records shirt I bought at Purple Door Festival in the early 2000s. The more I started looking into the label and talking to people involved with it, I realized that they take the "Facedown Family" slogan seriously. They operate like a family business and it shows. Starting the online fan group (Facedown Family Appreciation Club) and getting closer to the bands and talking to Jason Dunn, you realize that it's that mentality that makes the label special: it's a family.

Honorable mentions: Give Me Rest by Hands, For We Are Not Yet, We Are Only Becoming by Comrades, They Attack At Dawn by Bloody Sunday, The Serpent Servant by Impending Doom, and And My Eyes Shall Weep by Indwelling. --- David

10.
No Innocent Victim / Phanatik
,
No Innocent Victim / Phanatik Split
EP
(1998)
Have to give it to the 7" that started it all. I heard these songs on a few compilations and burned CDs, but when I started collecting vinyl, it was the first record I hunted down. Recorded at CBGB with amazing sound, it's such a sentimental record for me.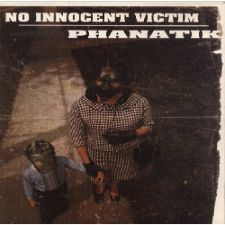 9.
Everything In Slow Motion
,
Red
EP
(2012)
I know this is just an EP, and two songs at that, but these two songs are a tour de force. So much emotion and honesty are packed on this record. The social awareness of "Red" and the conversation featured in "Exosphere" are examples of some of the best lyrics on the label.


8.
Deathbreaker
,
Isolate
(2020)
This is one of the heaviest albums ever recorded. The album is just unrelenting from start to finish. Hearing Scott and the band explain the meaning behind the songs and the theme of the whole record really hit home. And the irony that it dropped at the height of Covid lockdowns isn't missed on me.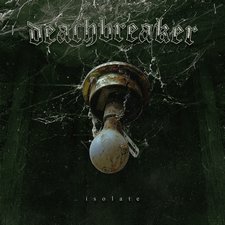 7.
War of Ages
,
Pride of the Wicked
(2006)
This album blew me away when it first came out. I remember my drummer at the time showing me the CD in the cafeteria and just being in aew of the album art. Mid-2000s metalcore doesn't get much better than this record.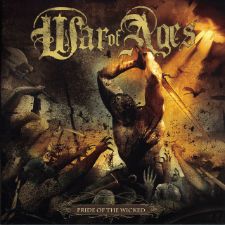 6.
Take It Back!
,
Can't Fight Robots
(2008)
Full honesty, it was the album art that got me into this record at first, but as soon as I hit play, I was hooked. The way this band uses both vocalists and keeps a heavy, almost pop punk-inspired hardcore sound makes this a record I come back to more often than not.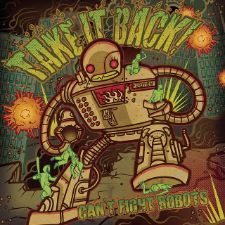 5.
Weathered
,
Stranger Here
(2018)
I can still remember exactly where I was when I first heard "Burn." I must have replayed that song ten times that night. The lyrics are HUGE and it felt like Justin was telling my life story in that song.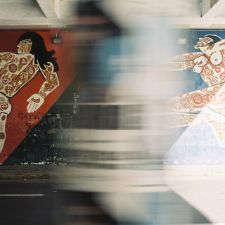 4.
Dens
,
Taming Tongues
(2020)
This album has everything. It's heavy, it's melodic, it's a concept album, plus I got to sing on it haha. But seriously. This was my album of the year when it dropped. It came out the weekend of Facedown Fest, and seeing them play these songs live was a top five concert experience of my life.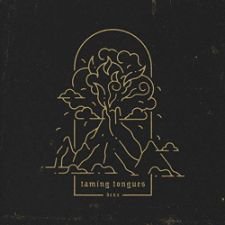 3.
For Today
,
Breaker
(2010)
This album was huge for me. It came out at a time when I wasn't listening to much heavy music, but something about Mattie's lyrics and their blend of hardcore and metal drew me in. We had just lost our first child when I got this record, and I would listen to it almost everyday during that season. It definitely helped me through the darkest time of my life at that point. You can't beat the finale of this record - "The Breaker's Commission" still chokes me up.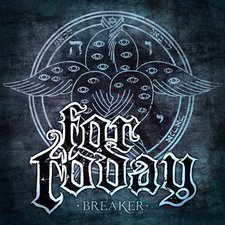 2.
Sleeping Giant
,
I Am
(2018)
I could have put any Sleepy G record on this list, but their final release is the perfect blend of all their sounds through the years. Tommy's lyrics are so impactful, too. Their brand of hardcore worship is something I can never get tired of. Plus, they always have the best guest spots on their albums.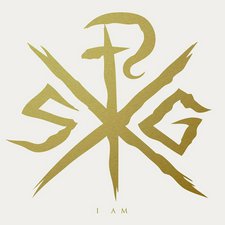 1.
Comeback Kid
,
Turn It Around
(2003)
This is the record that got me into hardcore. I knew about the genre, but nothing clicked with me until this album. Then it opened a whole world to me and changed the course of my life. Fun fact: Chris Wrenn of Bridge Nine Records says it's the one record he wishes he got to put out.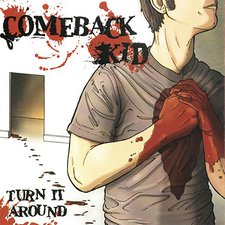 Check Out the Other Staff and Guest Picks:
©2022 Jesusfreakhideout.com
Leave a Comment